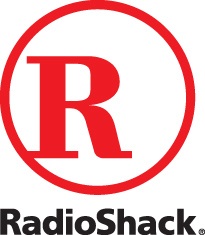 After filing for Chapter 11 bankruptcy back in February, confusion began to swirl surrounding the future – or lack thereof – regarding RadioShack's brand name and the sensitive customer data the tech seller has accumulated over the years. Yesterday, the auction for those assets ended and New York-based investment firm Standard General came out on top, winning the brand with a $26.2 million bid.

Last week, as bidding went underway for the bankrupt company's IP and data, Apple chimed in with a filing of its own at the bankruptcy court in Wilmington, Delaware where the proceedings were underway (via Dallas Business Journal).

Apple's objections note that RadioShack was not holding up its end of a previous reseller agreement made between the two companies that would prevent the retailer from the selling of Apple customer information. The Cupertino company went so far as to say that that information does not fall within RadioShack's estate, meaning anyone who buys the company – namely Standard General – has no right to access any of that sensitive data.

Apple isn't the only objector to the sale of customer data, with AT&T reaching a settlement with RadioShack and any "purchaser of its assets" to prevent the bankrupt company from the selling, disclosure, or transferring of AT&T's protected information. The state of Texas itself filed an objection in March, claiming the sale of customer data should be prevented as it violates the Texas Deceptive Trade Practices Act and basic consumer protection laws set in place within the state.

Frances Smith, a law partner at Dallas-based Shackelford, Melton, McKinley & Norton, LLP, believes the disruption by the complaints set against RadioShack's consumer data sale could prevent the sensitive information from being included in the auction, and possibly even shift the true price of RadioShack's estate and assets at auction.


"What could happen is the judge approves the sale of everything or approves the sale with the carve out for the customer info," She said. "I don't think there's a scenario where he just doesn't approve the sale because there are a lot of other things going on."
Although it has the winning bid, Standard General isn't out of the woods yet. The judge overseeing the case still needs to grant approval of the bid for the hedge fund to truly take over the RadioShack IP and any estate deemed fit by the court to be properly under the now-defunct company's ownership. This includes that sensitive customer data Apple and the other companies are worried about, which boils down to about 67 million physical addresses and 8.5 million email addresses, as AppleInsider points out. The hearing regarding all of these claims is set for next week on May 20.


Recent Mac and iOS Blog Stories
• LifeProof FRE Power Waterproof Battery Case for iPhone 6 Now Available for Pre-Order
• Rdio Will Launch $3.99 Streaming Tier as Apple's Streaming Service Approaches
• Apple Watch Digital Crown Works as Remote Shutter for Camera Apps Using Music Glance
• Apple Makes New App Analytics Beta Available to All Developers
• Google Will Soon Limit Mac Chrome Extensions to Web Store to Curb Malware
• Facebook Debuts 'Instant Articles' for Faster Article Loading on iPhone
• Jorno Review: Hands-On With a Tri-Fold Portable Keyboard for iOS Devices
• How to Use Siri on Apple Watch