Reports of delays to Apple's upcoming iPhone line-up continued this week, with the Chinese-language Economic Daily News claiming on Monday that production of the so-called "iPhone 8″ will not start until between November and December, with production of the more typical "S" cycle upgrades to the iPhone 7 and 7 Plus also potentially facing delays.



According to the report, the flagship redesigned OLED iPhone will ship only in small volumes this year, because yield rates at the main manufacturing plants have still not reached the mass production stage.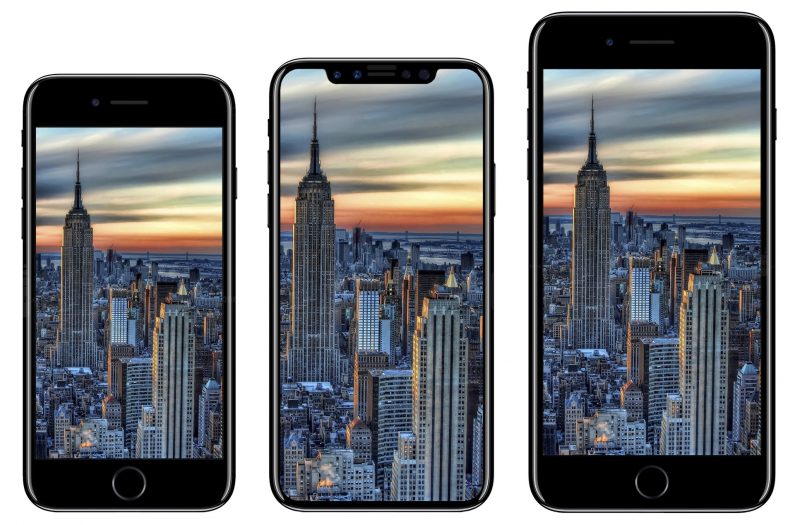 While there were previous reports indicating that volume production for new iPhone devices has commenced, yield rates at the two main ODMs, Foxconn Electronics and Pegatron, have not yet reached levels that warrant mass production, the report said.
Reports of iPhone delays typically happen every year and don't tend to pan out, but on balance we seem to be seeing more than usual this time around, apparently spurred by claims that Apple has found its redesigned handset particularly challenging to finalize, whether that's because of the intricacies of the customized OLED panel and other key components leading to low or staggered supplies, or problems integrating the Touch ID fingerprint sensor.


KGI Securities analyst Ming-Chi Kuo recently published a report supporting claims that Apple will debut the OLED iPhone in September, but the device will face "severe supply shortages" for some time. Kuo believes that production ramp-up on the OLED iPhone model won't begin until as late as October-November, two months later than previous ramp-ups in August-September. Similar rumors have been circulated by Bloomberg, analysts from Barclays, and Brian White. Today's report is the most delayed 2017 timeframe for "iPhone 8″ production we've seen so far.



Last week claims were also made that the software-side of things isn't going well for Apple either, with rumors that problems with the front-facing camera's 3D sensor could see the feature temporarily unavailable at launch. A purported wireless charging accessory for the iPhone is also thought to be coming later than originally planned.



As for the 4.7-inch and 5.5-inch LCD iPhones that Apple is said to be launching alongside the OLED iPhone, volume production is now said to be entering "full swing" in August, which is one to two months later than the normal mass production schedule for Apple's iPhones.


(Via DigiTimes.)



Discuss this article in our forums